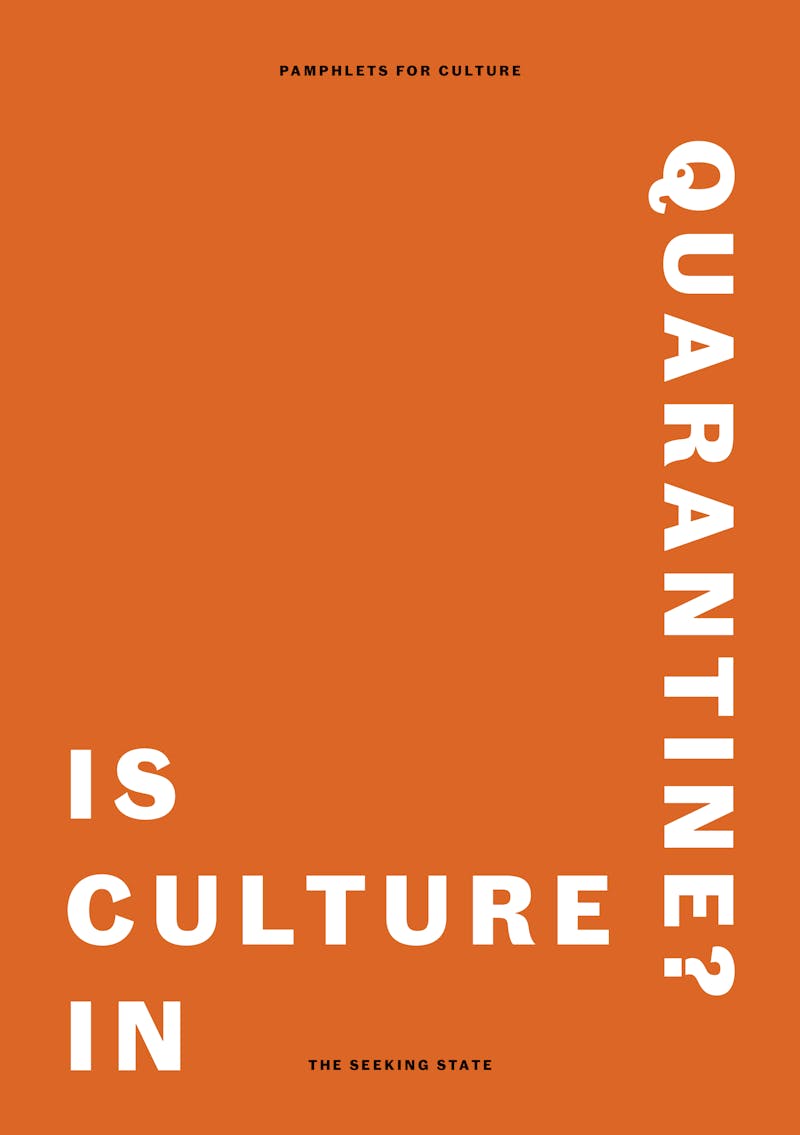 Edition 2 — Is Culture in Quarantine?
Is Culture in Quarantine? How is culture relevant to us now? How might cultural brands respond to the current crisis?
Inspired by the BBC's virtual festival of the arts, Culture in Quarantine, our new Pamphlet for Culture explores the nature and purpose of culture in the current crisis. It's an optimistic diagnosis. The doors to our cultural institutions may be shut, but culture is not in confinement.
Please enter your email address below to receive your digital download. For a free printed copy, please also include your postal address.